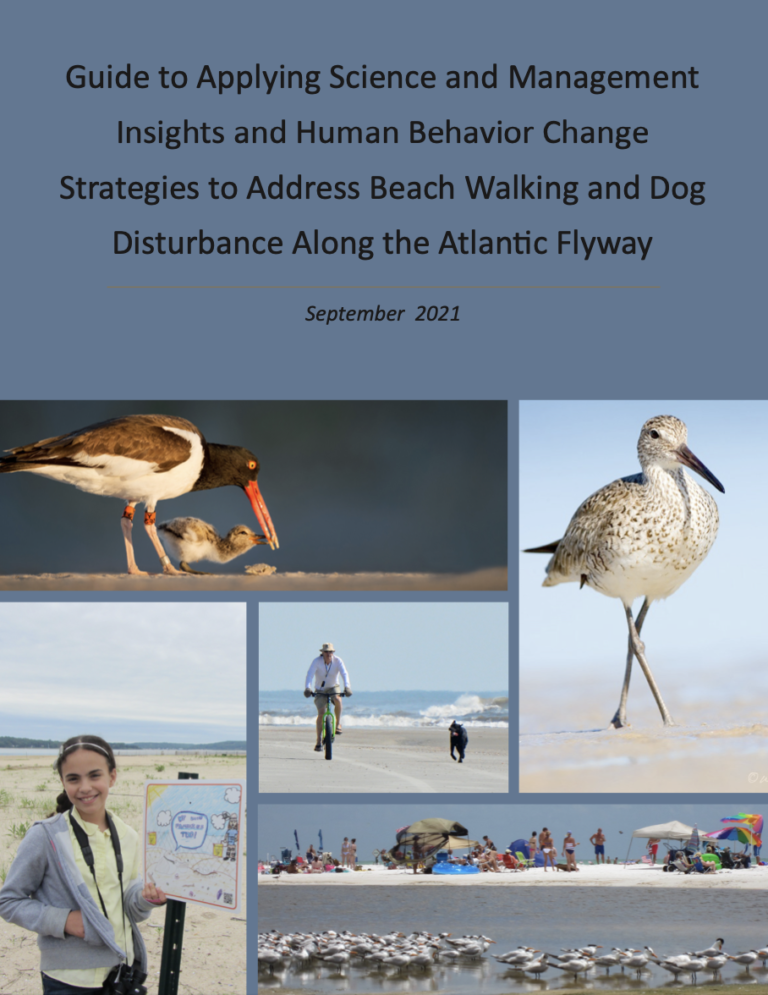 A Resource for Managers and Practitioners
In this guidance document, we wanted to introduce shorebird conservation professionals and land managers to community-based social marketing as an approach to changing human behavior for the benefit of shorebird conservation. It can be used to mitigate disturbance issues at your management sites using social science best practices.
The document includes:
An overview of management needs based on social science data, biological data, and a co-production workshop between social and biological scientists and managers.
An overview of the community-based social marketing approach.
CBSM strategies to address dog-related disturbance.
CBSM strategies to address disturbance from beach walking.
Existing resources for implementing strategies to reduce disturbance from dog walking and beach walking.
Resources needed for implementing strategies to reduce disturbance from dog walking and beach walking.
Access the full document here:
Addressing Disturbance Through Co-Produced Strategies
Specifically, we provide two "menus" containing strategies to reduce the constraints and increase the benefits to leashing dogs and walking around shorebird flocks. We present strategies in a way that is feasible and mindful of the realities that practitioners face on the ground. It should be noted that successfully implementing the seven strategies can vary depending on site conditions, community buy-in or push-back, financial resources, and staff resources. We recommend that managers choose strategies based on their ability to garner the resources needed for each strategy.
In each menu, we outline the seven behavior change strategies and explain what the strategy entails, why the strategy would be used based on research, how to roll out the strategy, resources needed to roll out the strategy, when to use the strategy, and example sites that have used the strategy. 
Disturbance by Beach Walking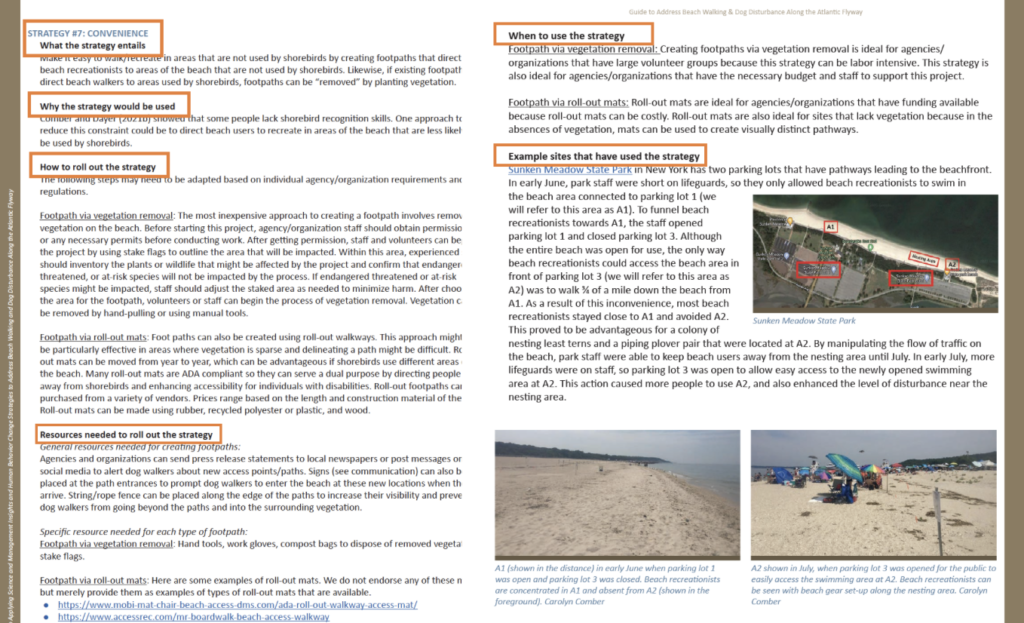 In this example from the beach walking menu, we review how managers can use the convenience strategy to create foot-paths that alter public access and direct people away from shorebird nesting areas and to more desirable areas for recreation.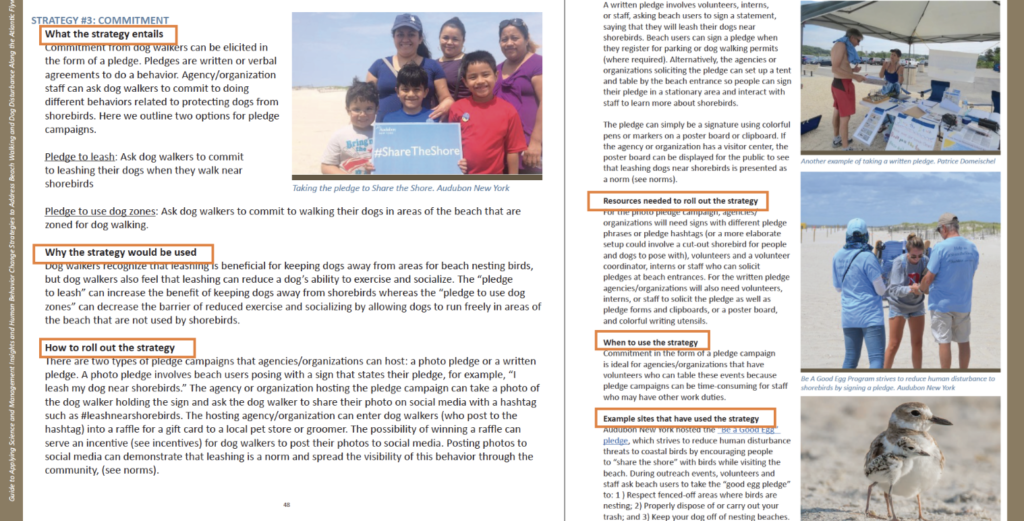 Similarly, in the menu for dog walking, we outline seven behavior change strategies that can be used for encouraging voluntary leashing at sites where off-leash dog walking is permitted. The strategies we present here can also be adapted for encouraging leashing compliance at sites where leashing is required. In our background research with managers along the Flyway, we found that many sites struggle with not having adequate law enforcement presences so these strategies might be particularly useful to enhance leashing compliance at sites that lack law enforcement. Here, you can see an example of the commitment strategy where we discuss how pledge campaigns can be created to address the constraints and increase the benefits to leashing dogs.