Selecting Behavior Change Strategies and Piloting
In the third step of CBSM, implementers design strategies to effectively promote the desired behaviors within the community. The goal is to address the identified constraints from step two and emphasize the benefits to motivate individuals to adopt the new, shorebird-friendly behavior. Next, practitioners or researchers pilot their strategies on a small scale to identify any issues or areas of improvement before implementing the campaign more broadly. These steps are essential for influencing the target audience to adopt the desired behavior by carefully crafting strategies that translate the understanding of benefits and constraints into practical action. Piloting helps implementers assess how the community responds to the interventions to ensure that the final campaign is well-tailored to the audience and effective at promoting the target behavior. 
To understand what strategies may be best for your site, download this self-guided worksheet that uses a logic model approach to narrowing down feasible and applicable strategies to implement. Discover more resources that are available to you below.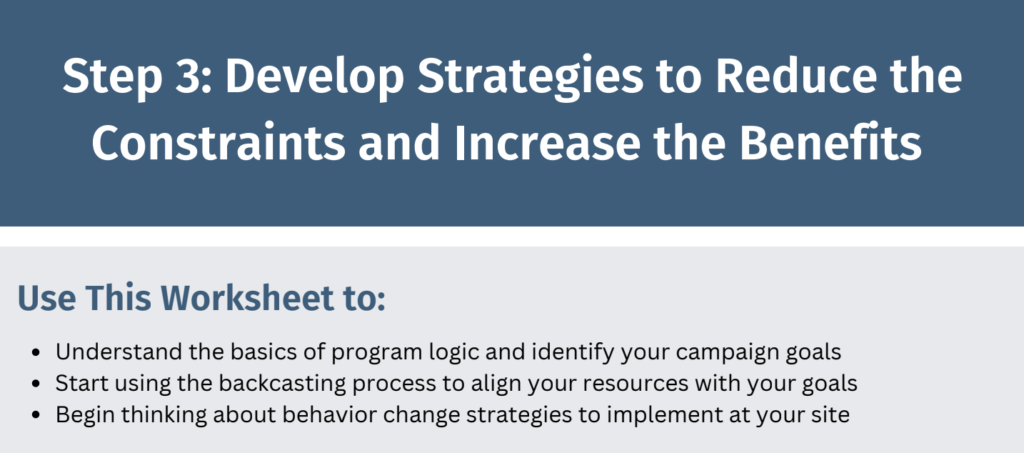 Supplemental Presentations
We've developed and curated these presentations as helpful tools to guide you through steps three and four of CBSM. We recommend having the worksheet above open or available while viewing the presentations.
Selecting and Applying Behavior Change Strategies
Piloting Behavior Change Strategies
Learn More About Behavior Change Strategies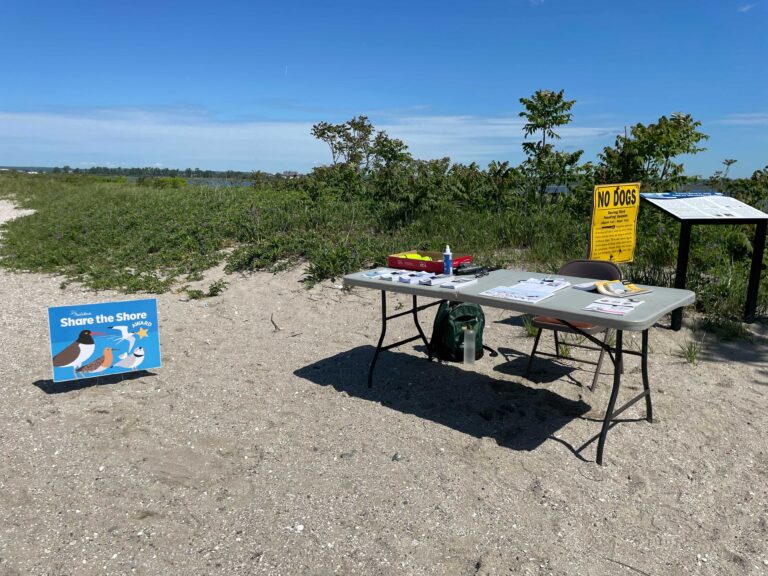 After uncovering the benefits, barriers, and constraints to the desired behavior, the next step is to use strategies grounded in social science to simultaneously reduce the barriers and constraints and increase the benefits. Click the link below for in-depth descriptions of the seven behavior change strategies and examples of each one in the context of shorebird conservation. 
Learn More About the Pilot Sites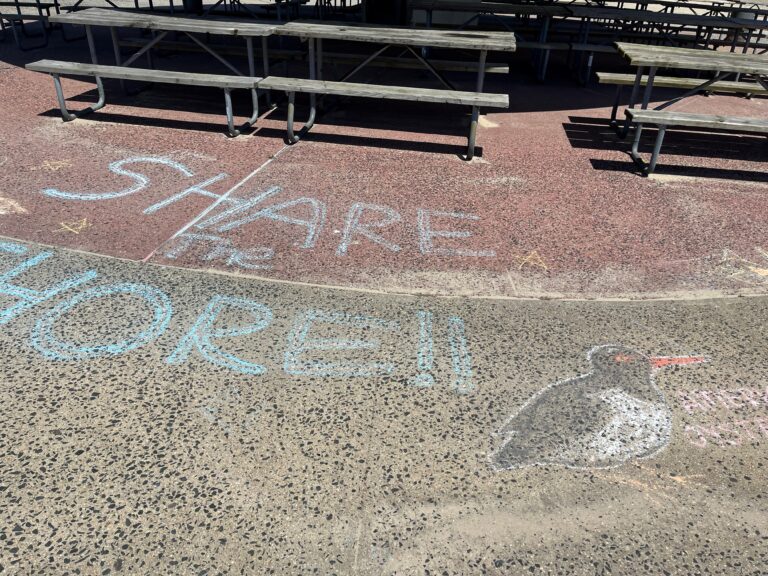 In 2022, nine sites developed and implemented CBSM campaigns to reduce disturbance by dogs and beach walkers. Each site contributed to the large-scale coordinated effort of improving coastal management across the Atlantic Flyway. Learn more about the tailored nature of CBSM and see examples of different types of behavior change strategies.