"Share the Shore" with birds
When a person or dog walks through a nesting area or straight towards a flock, the adult birds often run or fly off in fear. During the nesting season (March-August), this exposes shorebirds' eggs and tiny chicks to fatally high temperatures, predation, and even accidental death under foot.
Protect Shorebirds By Giving Them Space
Some shorebirds can camouflage well with the sand, which can make them really tricky to spot!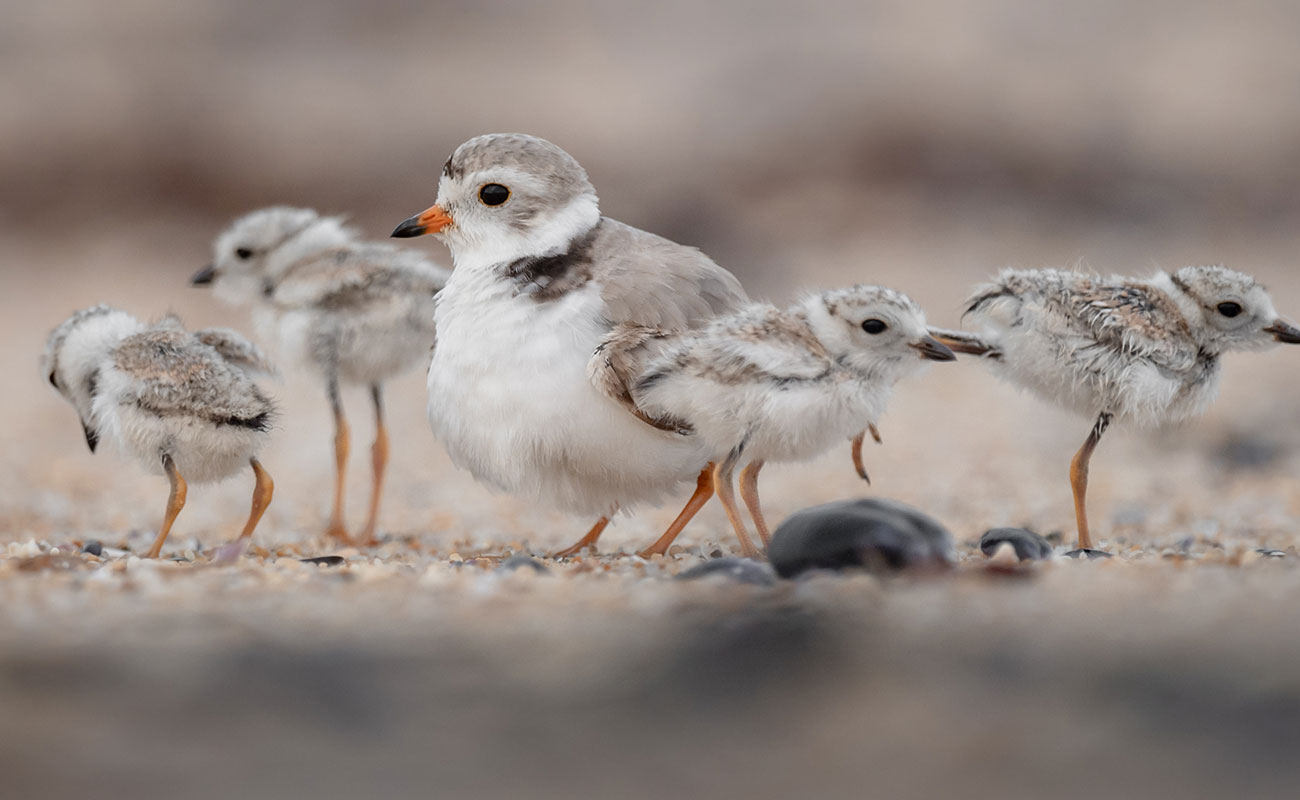 You can help keep threatened shorebirds safe by encouraging beachgoers to "share the shore" with three simple steps: 
Keep a safe distance from marked off or fenced areas where birds are nesting
Keep dogs off nesting beaches
Walk around flocks of birds

An Important Place for Birds
A variety of birds call Jones Beach their home, which has led to this park being recognized as an Audubon Birding Hotspot. Each summer, beach-nesting birds–like the American Oystercatcher and federally endangered Piping Plover–lay their eggs directly on the sand and raise their chicks right here on the shores of Long Island and NYC! 
Jones Beach is a world-famous tourist attraction and a local favorite for swimming, fishing, birding, field trips, and, of course, local conservation. With so many activities, it's important to realize that people are not the only ones who get enjoyment out of our beach. Jones Beach is also home to a variety of beach-nesting birds!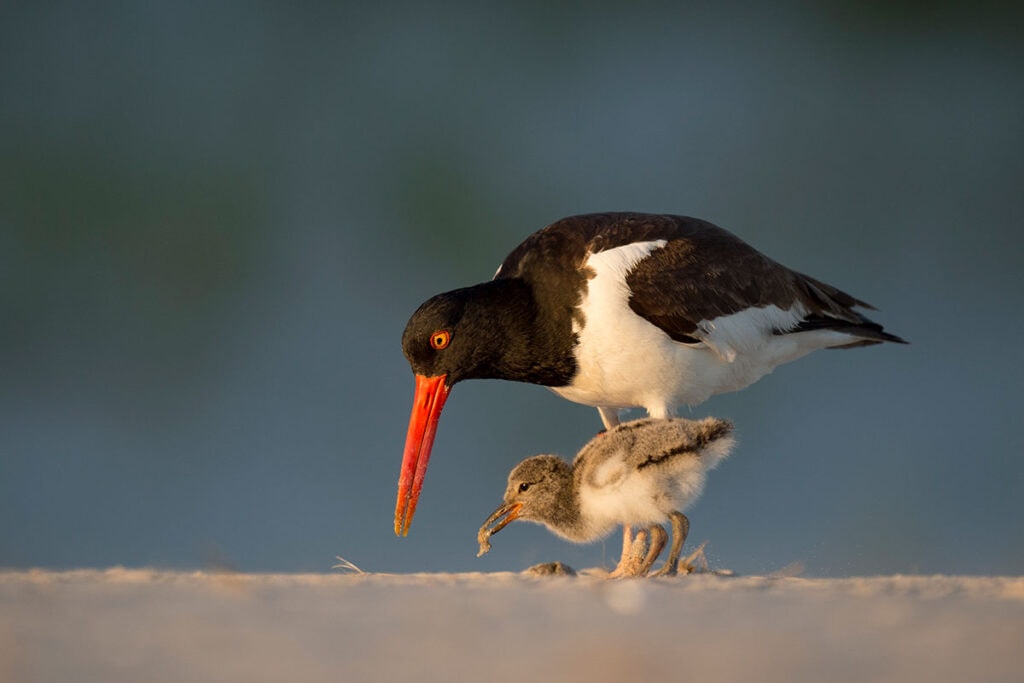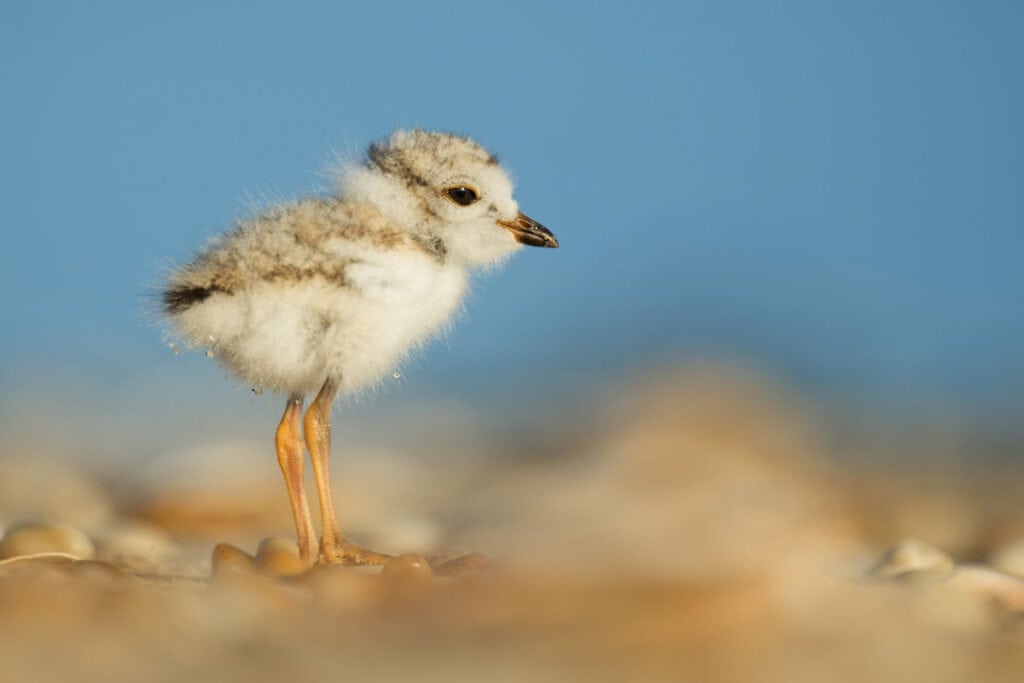 Plover chick photo by Ray Hennessey
Limiting bird disturbance during migration
Shorebirds face many threats during migration including loss of habitat, hunting, predation, climate change, and human disturbance that keeps them from the food they need to survive.