Give shorebirds the red-carpet treatment at Folly Beach.
Shorebirds need to have a successful nesting season here on Folly Beach in order for their population to thrive. Let's give them the red-carpet treatment they deserve by giving them their space, watching where we step, and staying away from posted nesting areas.
While you're enjoying this peaceful stretch of beach, please remember to walk the waterline and keep your distance from the shorebird nesting area on higher ground where birds are raising their young. While walking too close to a nesting area may seem harmless, shorebird eggs and chicks camouflage well in the sand, and a person can unknowingly crush them underfoot!​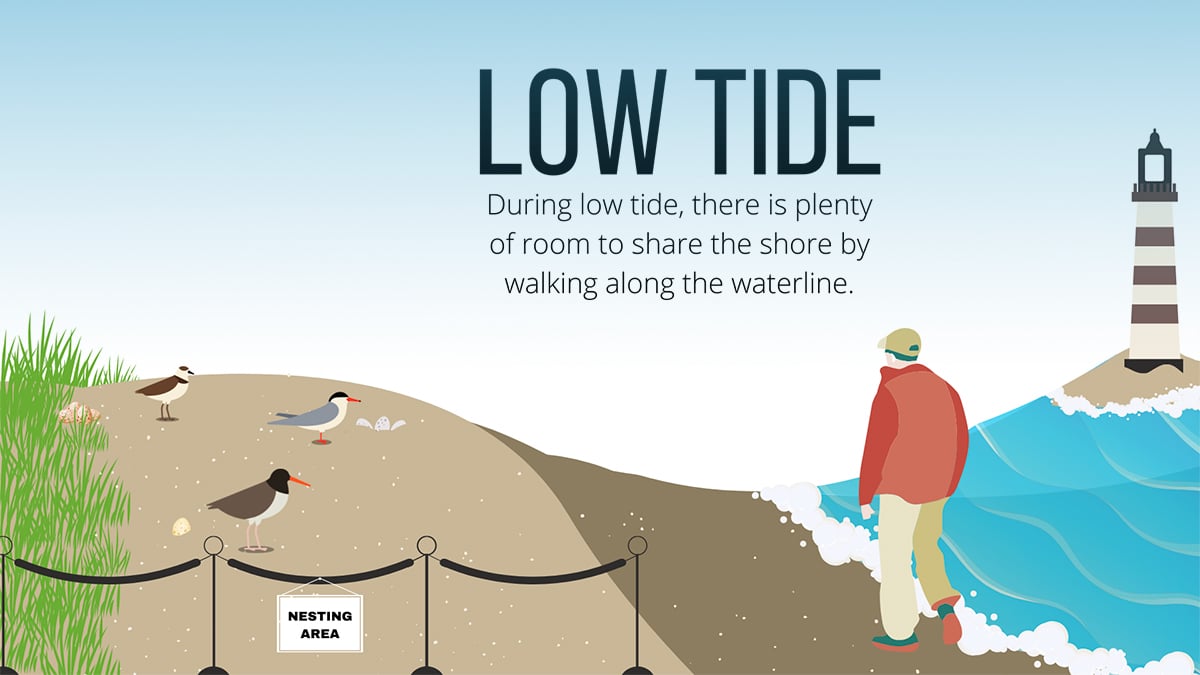 Help us to take care of our wildlife by walking as far from the posted nesting area as possible during the spring and summer.
An Important Place for Birds
The nearby marsh helps Wilson's Plover parents teach their young to find fiddler crabs, and the proximity to the ocean allows Least Tern to show juveniles how to divebomb for fish. Small dunes and patches of marsh grass help shade chicks while parents use the higher ground to see when a predator might be approaching.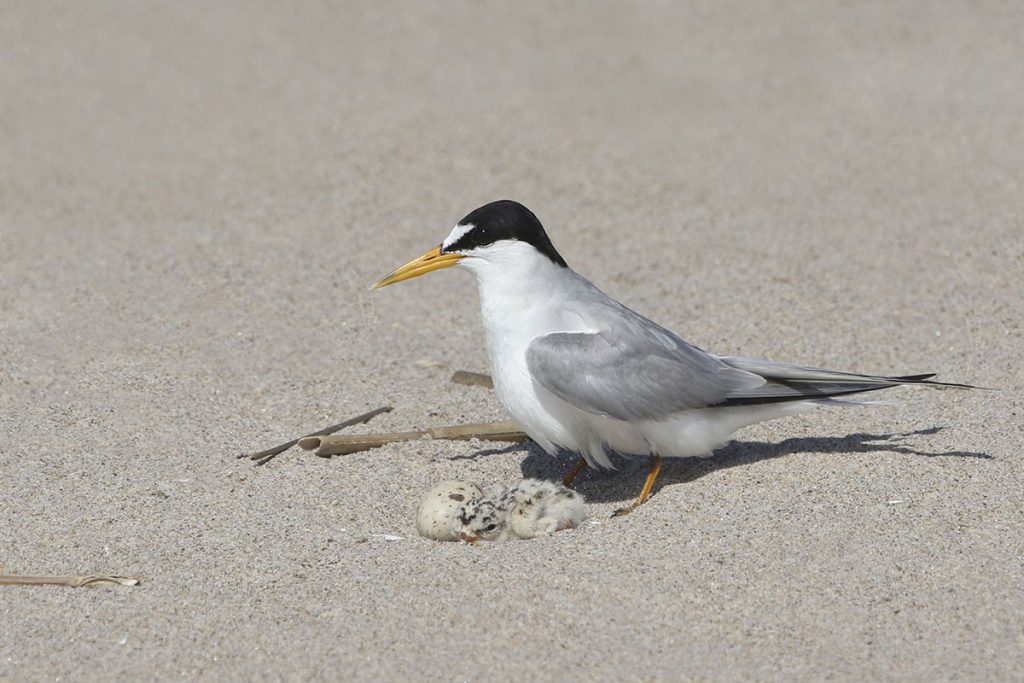 Least Tern with a chick in the nest.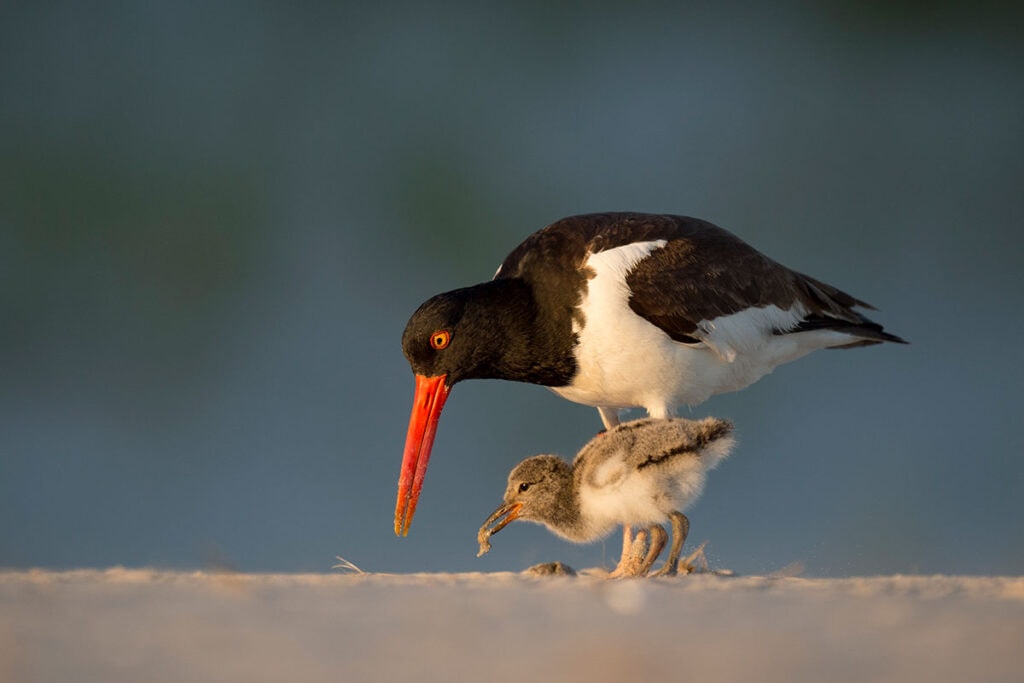 Limiting bird disturbance during migration
Shorebirds face many threats during migration including loss of habitat, hunting, predation, climate change, and human disturbance that keeps them from the food they need to survive.
Nolan Schillerstrom, Coastal Program Associate
Audubon South Carolina
Nolan.schillerstrom@audubon.org
Allyssa Zebrowski, Coastal Stewardship Coordinator
Audubon South Carolina
Allyssa.zebrowski@audubon.org